---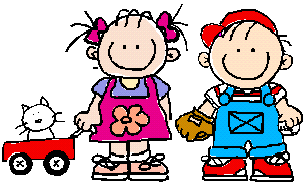 Hello,
I am Sonja Duffel, and I am a Learning Differences Instructor for students in grades 4-6. Instructional focus is in the areas of Mathematics and Reading, though I am available to work with 4th -6th grade students in any subject area. I am also available for parents, teachers, and students in all grade levels for collaboration and consultation regarding Autism. I attended The University of Alabama at Birmingham and completed my Bachelor's and Master's degrees in specialized education fields. In 2013, I also completed my Education Specialist Degree in Collaborative Education with a concentration in Autism Spectrum Disorders at UAB as well.
My experience includes three years with the Jefferson County Committee for Economic Opportunity/HeadStart Program. There, I served for two years as a classroom teacher for minority preschool children; and one year as the district Disabilities Resource Instructor for each HeadStart site. While working with JCCEO; and several years afterwards, I contracted specialized services with the Alabama State Department of Education. In doing so I was involved with assessing needs and offering instructional resources for infants and toddlers with developmental delays. This was truly rewarding, because I was able to go into the homes of these sweet babies and work with their families to give them the best possible start in life!
Later, I had the privilege of working for two years in an alternative educational placement program for troubled 7th -12th grade students. These guys really kept me on my toes, but they were mostly in need of some appropriate guidance and positive attention. For half of a year I went back to my little ones in a special preschool setting. (These guys can also keep you on your toes!)
It was then on to Warrior Middle School; where I served for three years as a Learning Differences Teacher for grades 6-8. I also had one 9th grade Career Awareness class. I helped to coach girl's varsity basketball and softball at Warrior. I spent a lot of time on the road with the teams!
I left Warrior to take on the greatest job I've ever had or will have. My new title was: MOM! After twelve years of marriage, my husband Scott and I were blessed with a beautiful daughter; Anna Grace. I became a full-time mom, until Anna Grace was about 3 and a half, then she pleaded to go to preschool. My journey back into the classroom began at Hanceville Middle School where I worked for two years as a Learning Differences Teacher with 6th -8th grade students.
When Anna Grace turned 5 it was time for her to start kindergarten, and we really wanted her at Cleveland Elementary. I was blessed and fortunate that at the same time CES was also in need of a teacher in my field. Anna Grace and I both started CES in the fall of 2006 and I feel fortunate to work with such a fine faculty, staff, and administration. I truly love our kids and feel honored that you are willing to share them with me for a little while. We really feel at home here; and are looking forward to many rewarding years at Cleveland!
Sincerely,
Sonja Duffel
Learning Differences Teacher